Faced with the new challenges of sustainable development and global warming, Philippe Hottinguer Gestion adopts a rigorous ESG approach integrated into all investment and asset management processes. The company strives to be more transparent in terms of ESG risks, exposures, practices and impacts.
Our approach is based on several investment principles
ESG analysis based on dual materiality
Positive impact measurement
Normative and sectoral exclusions
Pragmatic and objective management of controversies
Constructive and proactive dialogue
Our commitments in action

The company adheres to UNPRI, and shapes its approach in accordance with the 6 Principles for Responsible Investment:
We will integrate ESG issues into our investment analysis and decision-making processes.
We will be active shareholders and integrate ESG issues into our shareholding policies and procedures.
We will, wherever possible, require the entities in which we invest to be transparent about ESG issues.
We will promote the adoption and implementation of the Principles in the investment industry.
We will cooperate to improve the effectiveness of our implementation of the Principles.
We will each report on our activities and progress in implementing the Principles.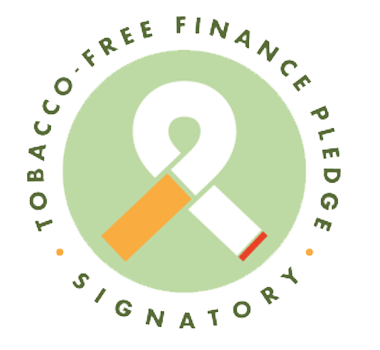 The company recognises the dangers and profoundly harmful effects of tobacco on human health. Notably, tobacco causes eight million premature deaths worldwide each year and is expected to cause one billion deaths this century. The company is delivering on its commitment to fight the devastating impact of tobacco and encourage others to do the same.
To that effect, Philippe Hottinguer Gestion is a Signatory and Pledge Stamp member of Tobacco Free Portfolios.
Our commitment to preventing risks and seizing ESG opportunities
Our extra-financial strategy incorporates ESG factors to mitigate risks, including financial and liability risk. In this sense, the extra-financial strategy incorporates environmental, social, societal and governance factors into the investment and management processes. A comprehensive ESG analysis is integrated into the investment process. We have developed our own analysis methodology, with a view to transparency and a holistic approach.
Our commitment in figures :
Our ESG analysis takes into account more than 120 ESG criteria on the basis of dual materiality analysis. The approach takes into account criteria reflecting sustainability risks to value and risks of negative impacts of companies on sustainability factors.
The in-depth ESG analysis is specific and contextualised for each individual company. It takes into account 120 quantitative and qualitative criteria and adopts a more contextualised and targeted approach. The rating is done by taking into account the sector and the type of activity. Each company is contextualised by its sector and type of activity. The company is analysed on the basis of a hundred or so criteria identified, evaluated and prioritised as relevant to its given sector.
The relevant criteria are selected within several categories grouped into four main themes: environmental responsibility, social responsibility, societal responsibility and corporate governance. The four themes correspond to four pillars: environmental, social, societal and governance.
Our approach to GHG emissions
As part of the ESG analysis, we analyse the greenhouse gas (GHG) emissions footprint and GHG emissions intensity of our funds. We aim to calculate emissions as comprehensively as possible based on scope 1,2 and where possible 3 (scope 1,2,3):
These are emissions that are produced directly at the company level, from fixed or mobile installations located within the organisational perimeter, including sources owned or controlled by the company.
These are mainly emissions created in the process of producing electricity, steam, heat and cooling.
These are mainly emissions that occur in the company's supply chain, including upstream and downstream emissions. In other words, emissions that are linked to the company's operations.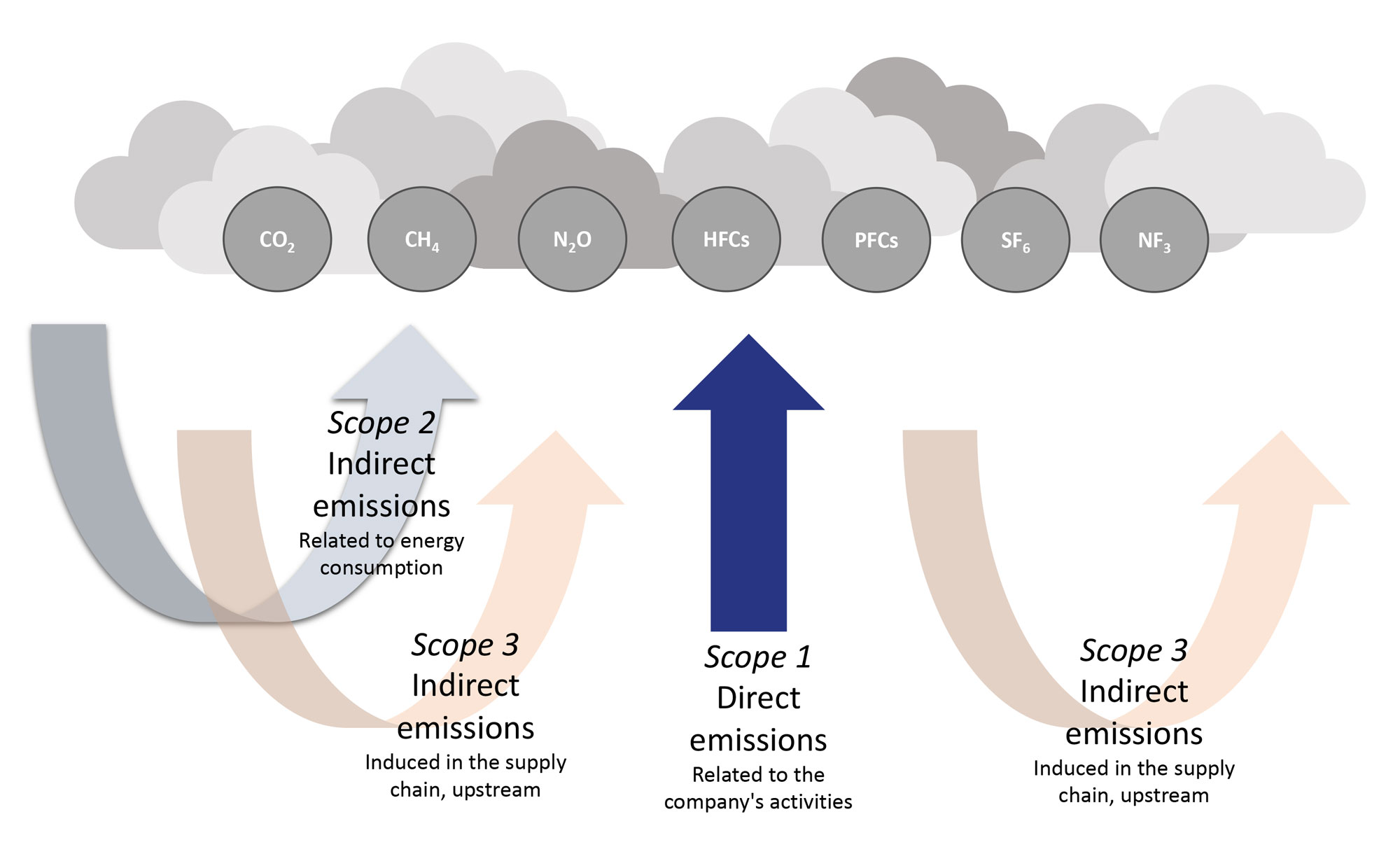 Continuing the positive impact
The joint extra-financial strategy focuses on the positive impact of companies. This is done through the relevant UN Sustainable Development Goals (SDGs). Our specific proprietary tool for SDO analysis calculates the direct or indirect contribution of each company in our portfolios.
All funds aim for a positive impact. In this sense, we focus on companies whose activities intentionally and measurably achieve positive environmental and social impacts.
Direct business contribution to the SDGs by sector and type of activity
Indirect contribution of companies to the SDGs according to their ESG performance in relation to the SDG indicators
Pragmatic and objective controversy management
Philippe Hottinguer Gestion implements a controversy management approach common to all funds. The company monitors controversy risks in order to identify and minimise potential reputational and financial risk affecting the value of the asset.
This recommendation is made in the case of low risk, if the controversy is deemed to be non-material. In this case, a decision is proposed to retain the company's ESG rating and therefore keep the asset in the portfolio.
This recommendation is made in cases of moderate risk, if the controversy is deemed to be proven, but without overwhelming evidence. The watch ends with either a decision to keep the asset in the portfolio or to exclude it.
This recommendation is made in cases of severe risk, if the controversy is deemed to be proven and credible and established sources attest to it.
We are committed to excluding sectors and companies with a high potential for negative impact on sustainable development objectives