Abacus Discovery
A fundamental Small/Micro Cap Eurozone management combining financial and extra-financial criteria

Article 8 SFDR
(in the process of being validated)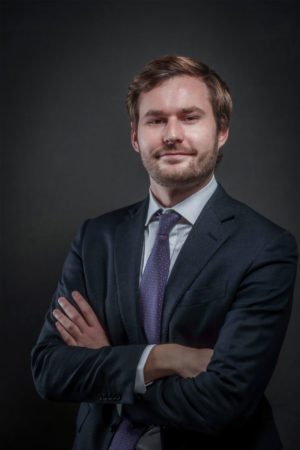 Management goal
Abacus Discovery is a sub-fund of the Placeuro SICAV in Luxembourg, composed of small-cap stocks from countries in the Eurozone, selected for their fundamental qualities. These "Small/Micro" companies, whose capitalisation does not exceed €2 billion at the time of their acquisition in the portfolio, are selected through a rigorous and transparent process, Abacus, in complete independence from stock market indices. This proprietary methodology allows us to aim for a better risk-adjusted performance. This fund is eligible for PEA. The benchmark is the Eurostoxx Small NR.
The Abacus Discovery sub-fund adopts a comprehensive extra-financial strategy, in line with Article 8 of the Disclosure Regulation, with an in-depth analysis of ESG risks and impacts, greenhouse gas emissions, scope 1,2,3. The sub-fund adopts a "Best-in-Universe" approach, investing in the highest rated companies regardless of their sector of activity, with a preference for sectors considered more virtuous. The sub-fund adopts normative and sector exclusions in order to avoid investing in models with a high potential for negative impact and controversy.
Be contacted by a manager
    Legal Form: Luxembourg SICAV Sub-Fund
    Contact details: UCTIS IV, authorized for sale in France
    PEA Eligible: Yes
    Creation date: 12/20/2006
    Objective: The primary objective of Abacus Discovery is to provide its shareholders with as high a valuation as possible of capital invested through investment in securities, mainly in equities listed on the main European stock markets.
Depositary: DEGROOF. Luxembourg branch
Management company: MC Square SA
Management delegate: Philippe Hottinguer Gestion
    ISIN code:

        Share I: LU0272991307 All subscribers
        Share R: LU1120754533 All subscribers

    Periodicity of calculation of the net asset value: Daily and Cut-off at 12:00 (D-1)
    Currency of denomination: euro
    Pricing:

        Share I: Fixed management fee 1.40% maximum
        Share R: Fixed Management Fee 2.25% maximum
How to subscribe to this fund
If you wish to subscribe to Abacus Discovery, you can do it with the ISIN code (LU1120754533 for the share R / LU0272991307 for the I share) and for a minimum subscription of one Share (thousandths of a share afterwards):
    through Philippe Hottinguer Gestion by opening a securities account or PEA at our custodian CM-CIC.
    through your usual financial institution by giving your account-keeper the ISIN code.
    through your insurer under life insurance or capitalization contracts for which our fund is referenced.
Subscription and redemption orders are centralized each Friday by COFIBOL Luxembourg (16, rue d'Epernay, BP 1634 – L 1490 Luxembourg GARE) before 4 pm and are executed on the basis of the next net asset value calculated on the closing prices of the same day.