Abacus Green Deal
An Article 9 validated European Union Multicaps impact fund Abacus Green Deal
An Article 9 validated European Union Multicaps impact fund



Committed impact management
Article 9 SFDR and European Taxonomy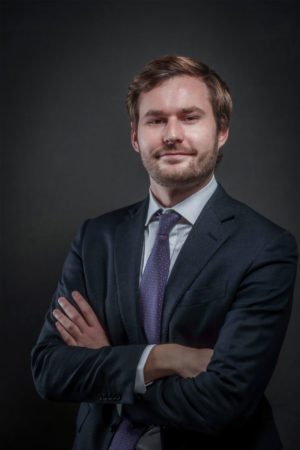 Management goal
Born from a unique collaboration between Dôm Finance and Philippe Hottinguer Gestion, Abacus Green Deal is a Eurozone equity fund validated under article 9 SFDR. The fund, created with a sustainable investment objective, is composed of multi-cap companies chosen for their fundamental qualities, including business models with measurable environmental and/or social impacts. These companies are selected through a rigorous and transparent process, Abacus, in complete independence from stock market indices. This proprietary methodology allows us to target a better risk-adjusted performance. The fund is eligible for PEA. The benchmark is the Eurostoxx NR.
Abacus Green Deal adopts a socially responsible investment (SRI) strategy and a comprehensive extra-financial strategy, with an in-depth analysis of ESG risks and impacts, greenhouse gas emissions, scope 1, 2, 3. In particular, within the investment universe, preference is given to shares of small, medium and large European companies whose activities are linked to sustainable development and the ecological and energy transition. The investment choices will favour companies in the European Union with market capitalisations of over €100 million.
The fund implements normative and sector exclusions to avoid investing in models with high potential for negative impact and controversy. The fund adopts a "best-in-class" approach, investing in the highest rated companies in each sector. The fund adopts a significantly engaged approach with an ESG rating above its benchmark, an emissions intensity below its benchmark and an analysis coverage rate of over 90%.
In-depth ESG analysis
Risk and impact assessment of the business. Analysis of +120 ESG criteria with a focus on the Environment.
Positive impact measurement
Analysis of the direct and indirect impact on the environment and climate change SDGs.
Carbon analysis
Reduction of the carbon intensity of the portfolio, Scope 1, 2 and 3, as well as the inclusion of avoided emissions and internal compensation.
Pragmatic management of controversies
Objective and pragmatic approach and internal analysis of the extent and severity of the risk.
Constructive and proactive dialogue
Promoting and sharing knowledge on sustainable finance and encouraging improved positive impact.
Be contacted by a manager
Legal form: French mutual fund
Eligible for PEA: Yes
Creation date: 30/06/2022
Objective: Abacus Green Deal is an equity fund whose sustainable investment objective within the meaning of Article 9 of Regulation (EU) 2019/2088 is to make a significant and positive contribution to the challenges of energy and ecological transition and the fight against global warming.
Management company: PHILIPPE HOTTINGUER GESTION – 58 rue Pierre Charron – 75008 – PARIS
Manager: PHILIPPE HOTTINGUER GESTION – 58 rue Pierre Charron – 75008 – PARIS
Advisors: DÔM FINANCE – 1 Rue des Italiens – 75009 – Paris
Custodian: CREDIT INDUSTRIEL ET COMMERCIAL (CIC)
Accounting manager: CREDIT MUTUEL ASSET MANAGEMENT – 4, rue Gaillon – 75002 – Paris
ISIN code :

I Unit: FR0014008KI9 All subscribers
R share: FR0014008KJ7 All investors

Periodicity of calculation of the net asset value: Every day, except for public holidays in France, even if the reference stock exchange(s) is (are) open, and days on which the Paris stock exchange is closed (Euronext SA calendar).
Currency of denomination of units: Euro
Pricing :

I share financial management fee: 1.50% incl. tax
R share financial management fee: 2.35% incl. tax
I and R shares other fees: max 0.20% incl. tax
Overperformance fee: 20% incl. tax
How to subscribe to this fund
If you wish to subscribe to Abacus Green Deal units, you can do so with the ISIN code (FR0014008KJ7 for the R unit / FR0014008KI9 for the I unit) and for a minimum subscription of one unit (one thousandth of a unit thereafter):
through Philippe Hottinguer Gestion by opening a securities or PEA account with our custodian CM-CIC.
through your usual financial institution by providing your account holder with the ISIN code.
through your insurer in the context of life insurance or capitalisation contracts for which our fund is listed.
Subscription and redemption orders are centralised every Friday by CREDIT INDUSTRIEL ET COMMERCIAL (CIC) (6 avenue de Provence, 75009 Paris, France) before 12 noon and are executed on the basis of the next net asset value calculated on the basis of the closing prices of the same day.