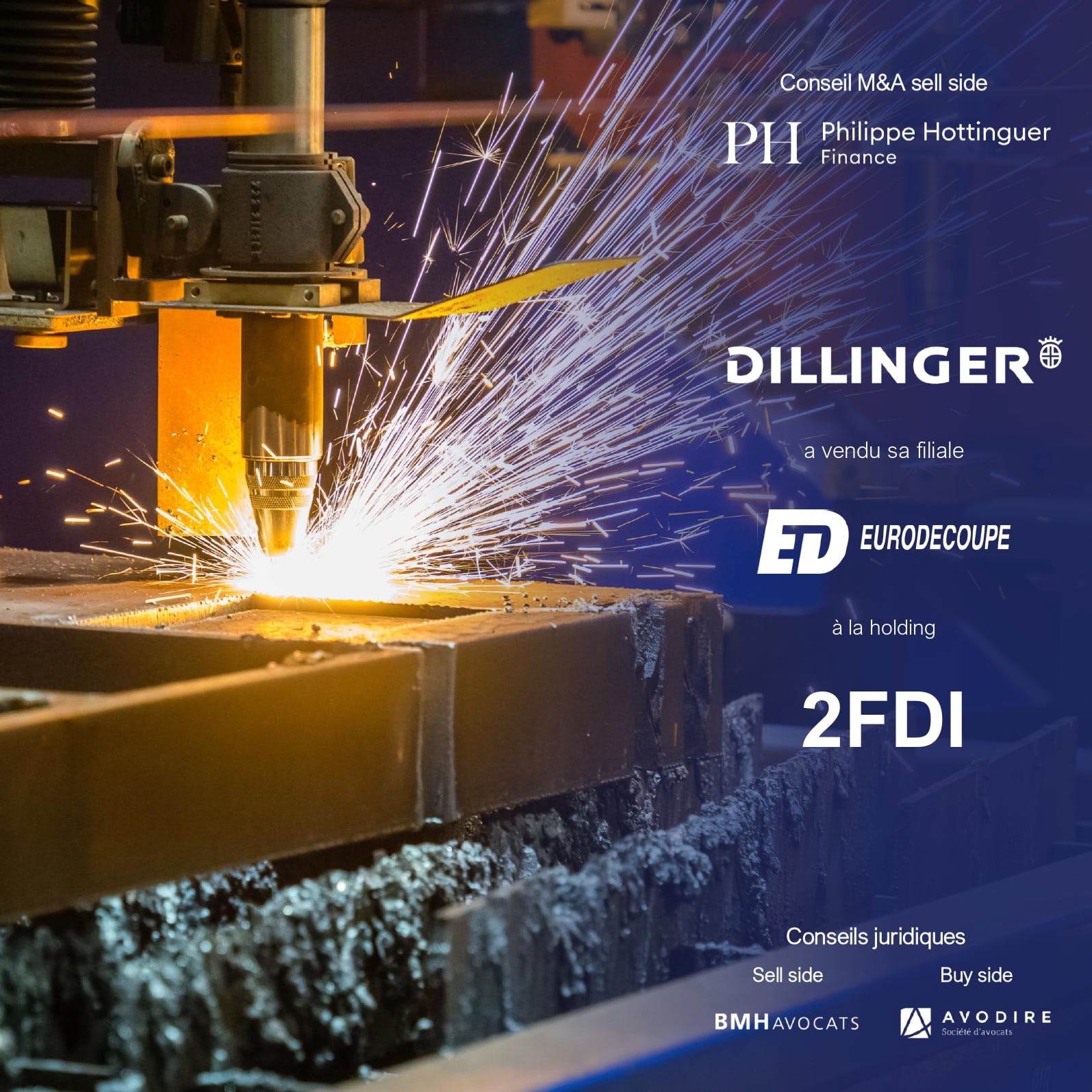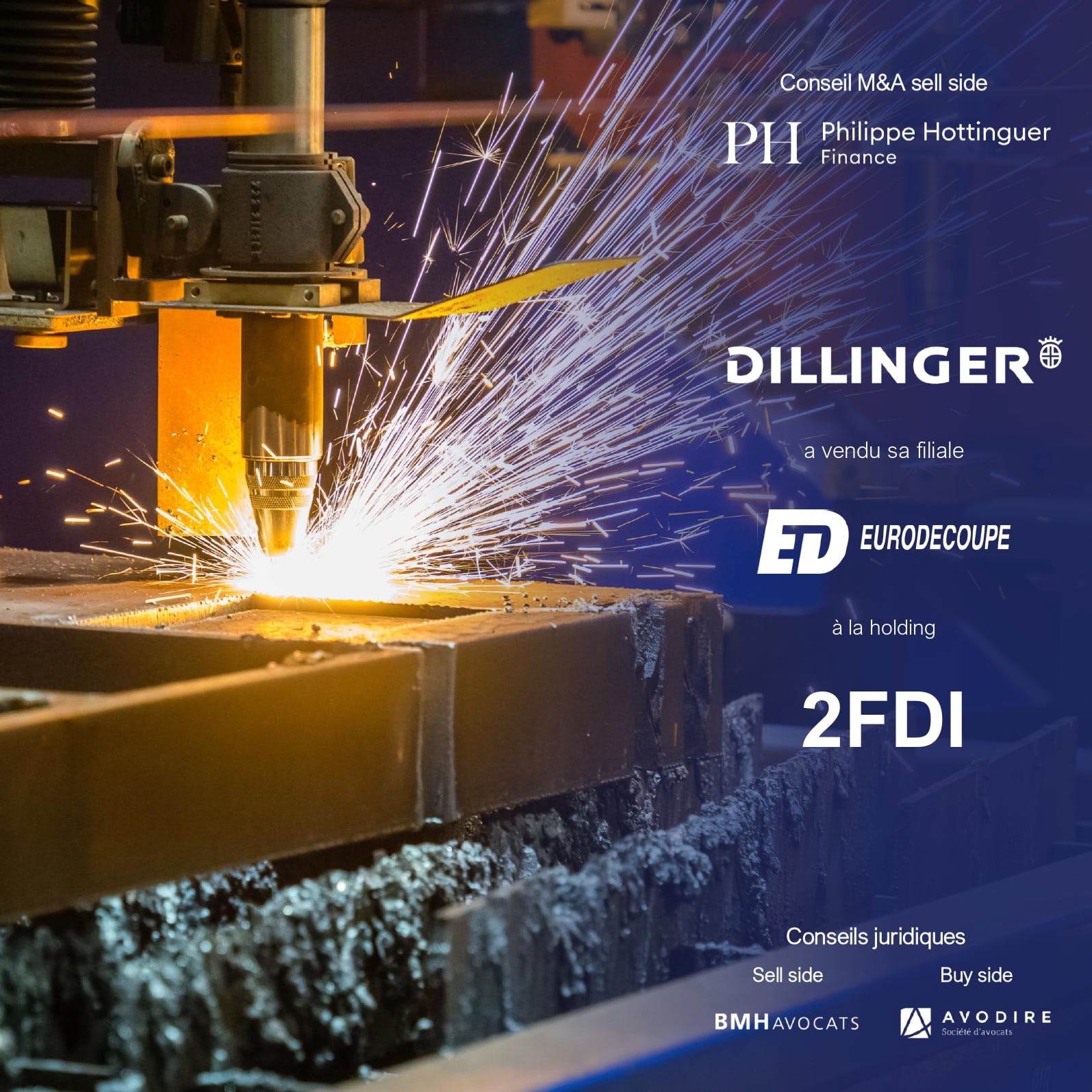 Philippe Hottinguer Finance advised the Dillinger group on the sale of its subsidiary Eurodécoupe to the holding company 2FDI.
Eurodécoupe is a company based in the Loire-Atlantique region of France, operating in the metalworking sector. It provides precision cutting services for thick metal sheets. With a staff of around fifty, it works in particular for major international industrial groups.
DILLINGER France, a subsidiary of the German group Dillinger, is selling 100% of its shares in Eurodécoupe to the holding company 2FDI, formed by a regional family office and Eurodécoupe's management. Dillinger comprises 7 companies specialising in steelmaking, the manufacture of liquid steel and heavy plate, metal trading and precision cutting. Its industrial sites are located in France and Germany and employ more than 10,000 people.