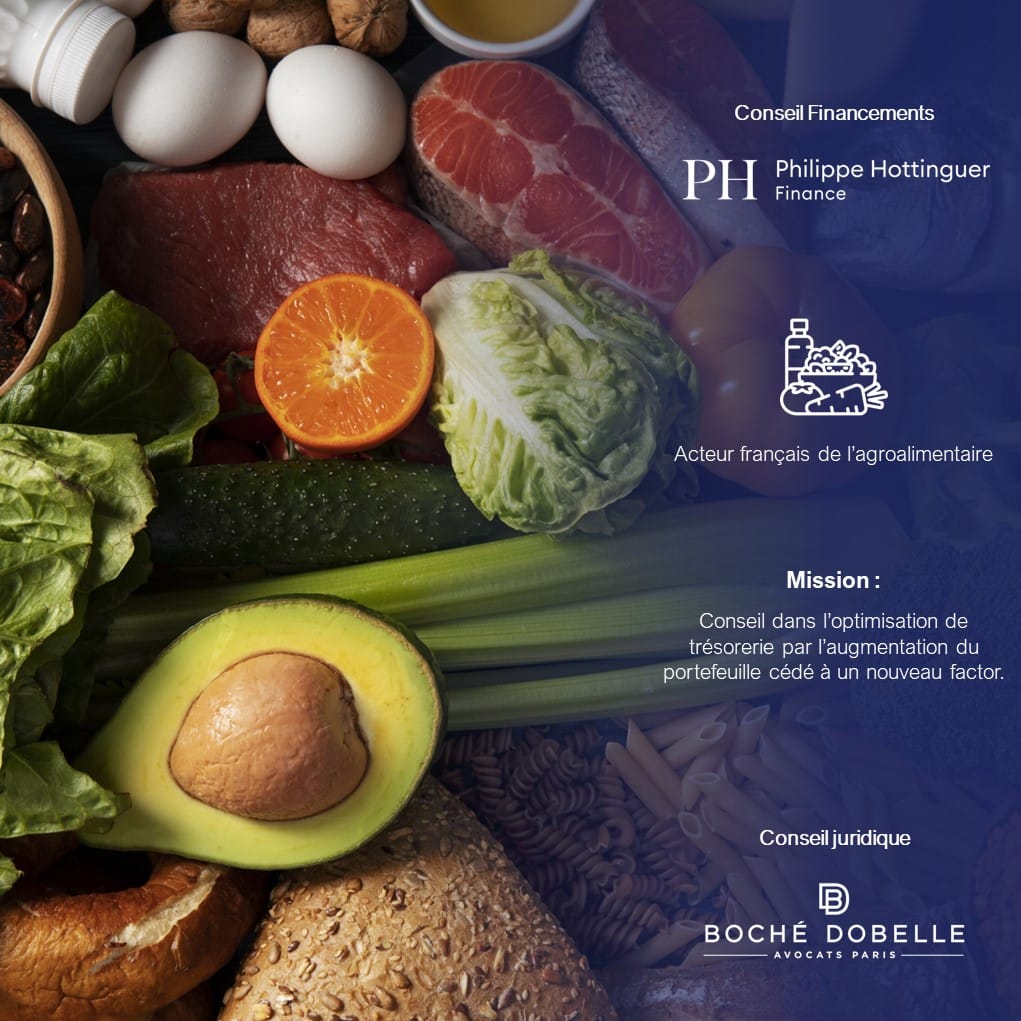 Financing – Food industry
Philippe Hottinguer Finance's Financing team signs a new deal in the food industry sector.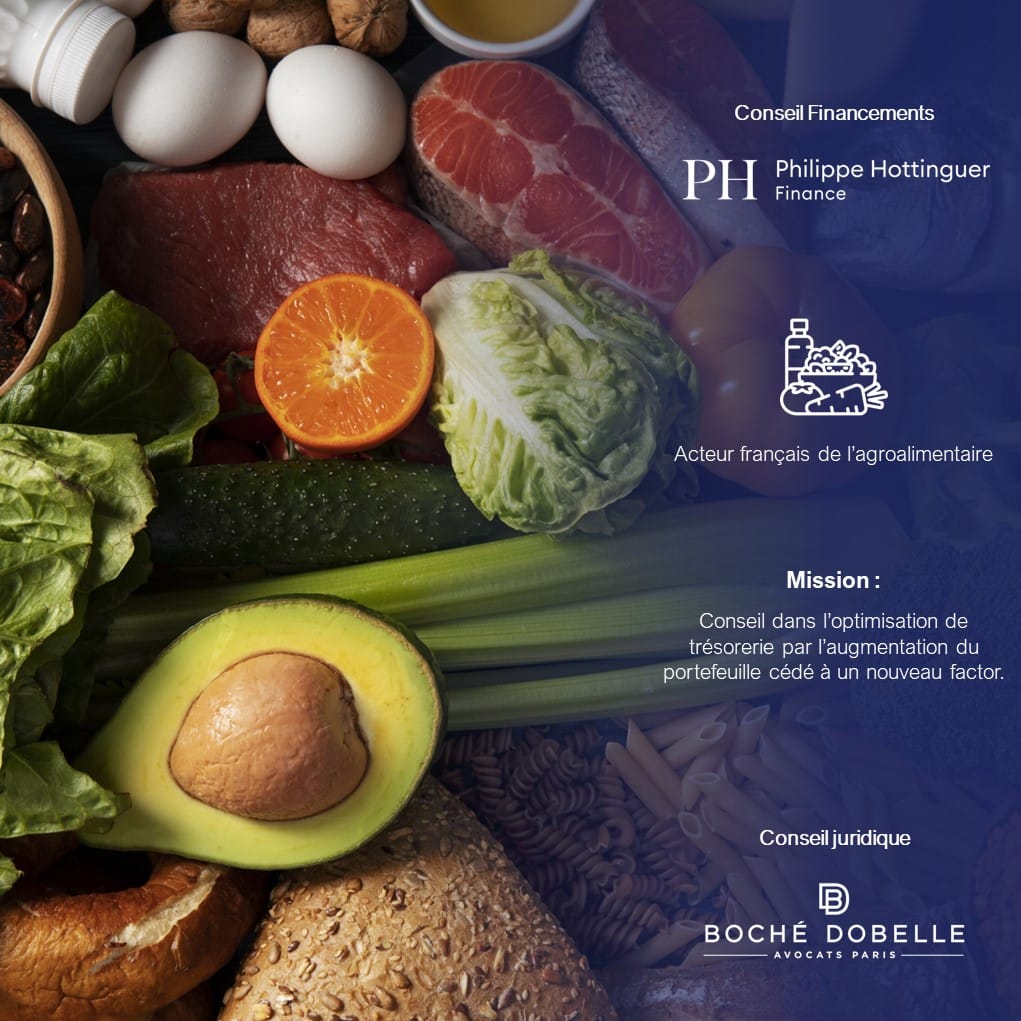 Philippe Hottinguer Finance's (PHF) Financing Department worked closely with Veronique Dobelle, partner at Cabinet Boché Dobelle, to assist a company in the food industry.
The company, which is a major player at the Rungis food market, was able to optimize its cash flow by increasing the portfolio assigned to a new factor.
The broker AU Group (Marc Delerue) enabled the rapid transfer of the current contract during the summer period.
As a result, our client is now in a position to cover the variation in its working capital requirement due to the growth of its turnover.
PH Finance's Financing Department:
PH Finance's proven expertise in this field is based on our in-depth knowledge of the expectations of companies' financial partners. This enables us to assist our customers in researching, negotiating and arranging financing for their development or restructuring.
In this context, PH Finance's missions include :
Analyzing the state of contractual relations and existing liabilities between the company and its partners. These may be customers, suppliers or third-party financial partners;
Assistance in preparing financing documents to be submitted to financial institutions and investors;
Assistance in choosing a negotiation strategy and presenting the intended financial structure to financial partners. This stage is carried out on the basis of information provided by the customer and his advisors.