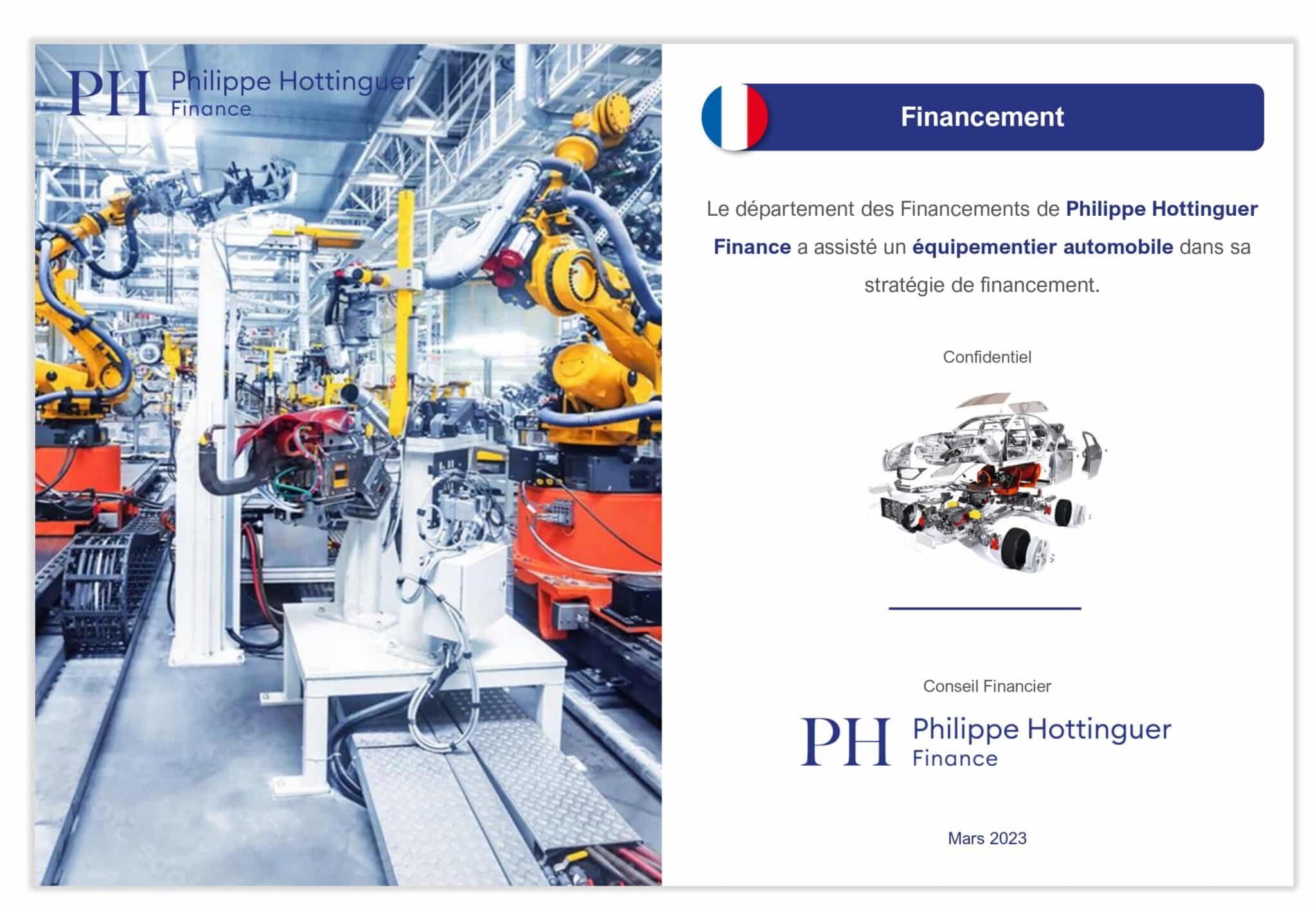 Financing – Automotive supplier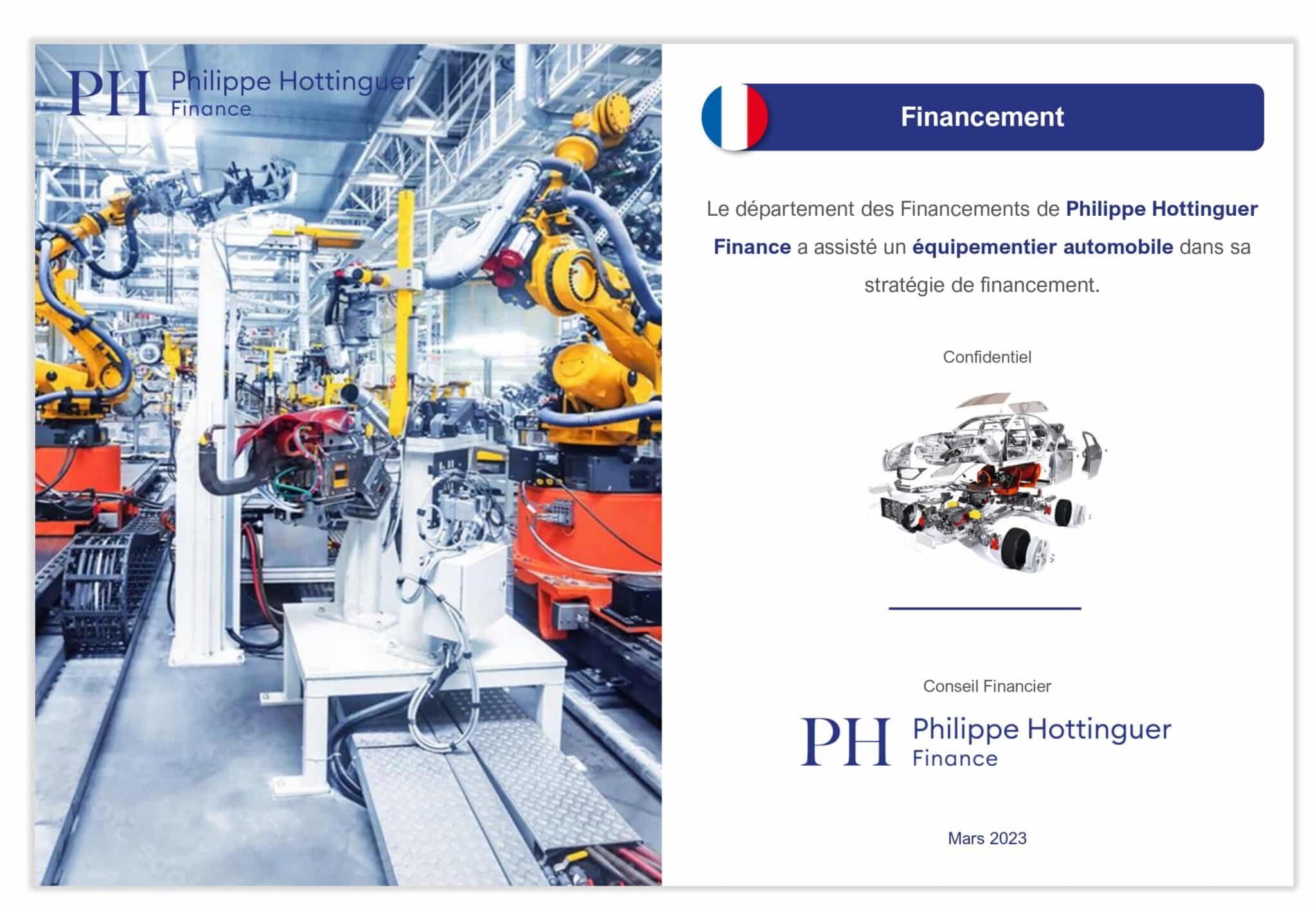 Philippe Hottinguer Finance's Finance department acted as financial advisor to an industrial company (automotive equipment manufacturer) as part of its financing strategy.
The company, which has a strong international focus, was able to reach an amicable agreement with its financial partners with a view to :
Refinance its existing debt;
Obtain additional financing.
The latter secures the implementation of the agreement and is earmarked for the development of the business as well as to cover any economic contingencies.