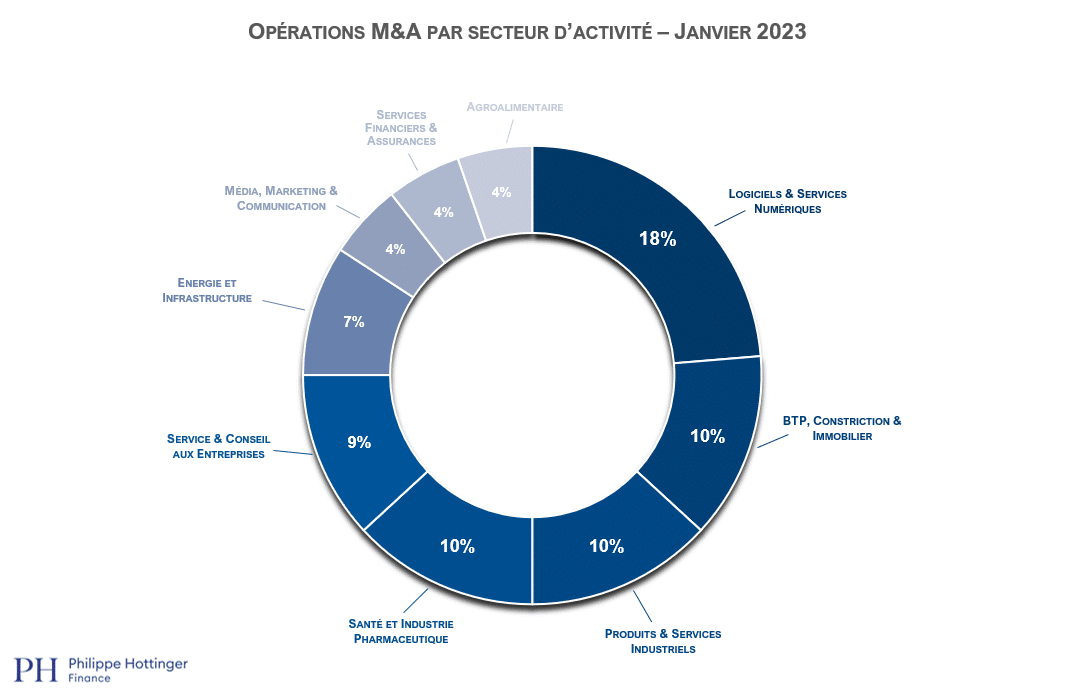 M&A Barometer – January 2023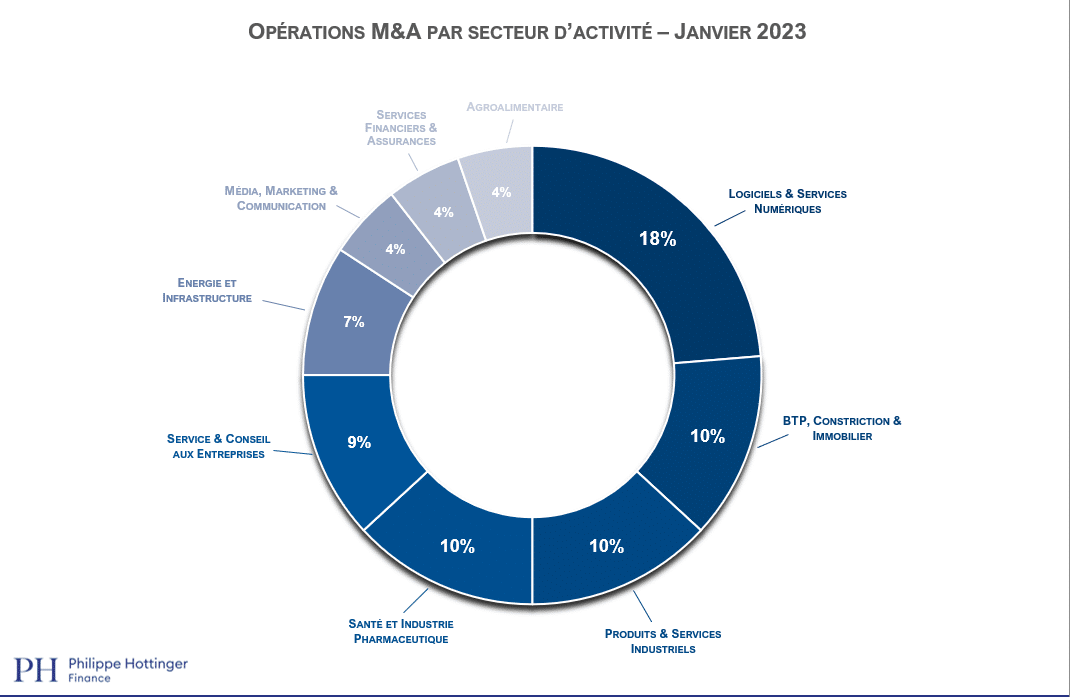 The Philippe Hottinguer Finance team has created its monthly barometer of M&A activity, highlighting the most dynamic business sectors.
In January 2023, 9 business sectors accounted for more than 75% of the few ́ M&A deals identified by our team.
Top 4:
Software & digital services (18%),
Building, construction & real estate (10%),
Industrial products & services (10%),
Healthcare & pharmaceuticals (10%).
Deal of the month:
GROUPE LACOUR, publisher of B2B software dedicated to the automotive aftermarket, signs a primary #LBO with The Carlyle Group, which would value the company at more than €250m.