Abacus Quality
European Union Multi Caps management combining financial and extra-financial criteria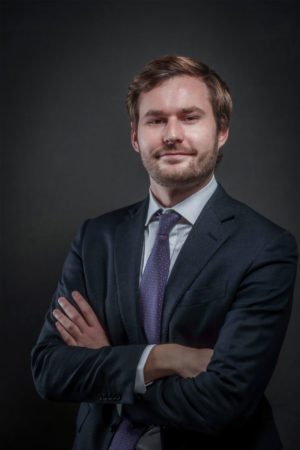 Management goal
Abacus Quality is a UCITS composed of equities from all market capitalisations in the Eurozone, chosen for their fundamental qualities. These companies are selected through a rigorous and transparent process, Abacus, in complete independence from stock market indices. This proprietary methodology allows us to aim for a better risk-adjusted performance. This fund is eligible for PEA. The benchmark is the Eurostoxx NR. The fund adopts an extra-financial strategy in accordance with article 8 of the SFDR regulation.
The Abacus Quality fund adopts a comprehensive extra-financial strategy, in accordance with article 8 of the Disclosure Regulation, with an in-depth analysis of ESG risks and impacts, greenhouse gas emissions, perimeters 1, 2, 3. The sub-fund adopts a "Best-in-Universe" approach, investing in the highest rated companies regardless of their sector of activity, with a preference for sectors considered more virtuous. The sub-fund adopts normative and sector exclusions in order to avoid investing in models with a high potential for negative impact and controversy.
Be contacted by a manager
    Legal Form: French Mutual Funds
    Creation date: 10/28/2011
    Objective: Abacus Quality is a dynamic fund seeking to optimize long-term performance by means of discretionary management in the euro zone equity markets mainly.
    Management Company: PHILIPPE HOTTINGUER GESTION
    AMF classification: PEA eligible
    Eurozone country equities: Yes
    Custodian: CM-CIC Securities
    Accounting Manager: CM-CIC Asset Management
    ISIN codes:

        Share I: FR0011109081 All subscribers
        Share R: FR0011101088 All subscribers

    Calculation frequency of the net asset value: Daily, every trading day, excluding legal holidays in France
    Currency of denomination: euro
    Pricing:

        Share I: Fixed management fee 1,50% all taxes incl.
        Share R: Fixed management fee 2.50% all taxes incl.
        I and R units: Variable management fee of 20% including tax of the outperformance above that of the EUROSTOXX NR index (dividends reinvested)
How to subscribe to this fund
If you wish to subscribe to Abacus Quality, you can do it with the ISIN code (FR0011101088 for the R share) and for a minimum subscription of one Share (thousandths of a share afterwards):
    through Philippe Hottinguer Gestion by opening a securities account or PEA at our custodian CM-CIC.
    through your usual financial institution by giving your account-keeper the ISIN code.
    through your insurer under life insurance or capitalization contracts for which our fund is referenced.
Subscription and redemption orders are centralized each Friday by CM-CIC Securities (6, avenue de Provence – 75009 PARIS) before noon and are executed on the basis of the next net asset value calculated on the closing prices of the same day.